Every now and again I take on custom pattern requests. Most pictures do not make good patterns. In fact, most do not turn out well at all.

​And I am quite the perfectionist. And then there is reducing the colors used, doing major clean up and repair duty, then turning it into an actual pdf pattern, all which even for a simple pattern, can take at least an hour, always more.

​Usually when I work on a pattern, I will let it sit for a while, then look at it again to see if I missed something or if anything needs correcting. Bracelet patterns take me an extra long time because I bead up those and need to take extra pictures.

​I actually have almost 100 patterns sitting there that are still in the WIP category.

​Anyway, I just had a custom pattern request. The birds took about 2 1/2 - 3 hours to do, not including putting the pattern together. I always go over each and every bead color, checking them, replacing them, combining, cleaning them up if need be. The bird started with like 132 colors, I managed to reduce it down to 44.

​Both turned out really well, which doesn't happen very often. But the white on the bird helped, as did the simple design of Jesus. I don't have time for elaborate custom designs, so this worked out nicely.

​Examples are shown below. Kinda fun to compare.

​I am hoping to have more time so I can finish up my peacock. I am doing the larger version of the pattern to make sure all the details are okay, so I haven't done anything so big in a while.

​After that, I am going to make a simple bracelet. I need simple! I crave simple. And a design with a few colors. Actually, I just want a quick project next. I feel like I am behind, which I can't allow myself to believe because one then feels like they aren't getting anywhere. So many projects! Only one me! And none of my family wants to learn how to bead. So all my examples, I do on my own. I don't even have time for recreational beading, like another 3D box, or a mini beaded animal for my niece. But hopefully that day will come again soon.​

Powered by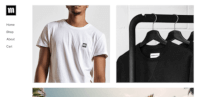 Create your own unique website with customizable templates.