This is one of my designs that I made a long time ago, and just now got around to making. I wanted to bead something up that would only take me a a day or two, and this one fit the bill. The most complicated part was picking out the colors. I had a whole tray of beads to choose from varying in shades etc, and somehow I ended up with perfect shades, which is fine with me.

This has black, white, gold, silver, and many different colors, including some that I have always loved, but never had the oppurtunity to use.

This only took me two days to make. I am not sure how many hours, but it is an easy design to get down and works up easily.

After I was done my neice looked at it and said, "That's pretty, looks like the TV off air picture." Which, I guess it sorta does. At least it doesn't sound like one, I remember those things usta be super annoying.

Anyway, I still havta finish the actual bracelet up. Really happy with how this turned out.

And to complete today's post, I am including a pic of my cat Audrey and a picture of what I made today, french bread pizza a la vegetable (with turkey pepperoni). My sister is always wanting me to make easier, quicker, cheap meals, so here is one. I do most the cooking, around here, but sometimes simple is what is needed and homecooked. I love tomatoes on a pizza, especially good tomatoes. I also like mushrooms but all I had is canned, and since the rest were fresh vegetables, decided to leave it at that... Crunchy breaded pizza cooked in ten minutes or less... guaranteed not to last...
Powered by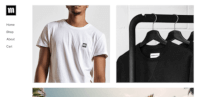 Create your own unique website with customizable templates.