Just finished this cute little bear. Had to start it over as some of the colors weren't contrasting right, so I had to pick new ones. Took about 3 hours, has 6 colors and measures about 2 1/2 inches by 2 inches.

​I am going to turn it into a necklace when I get a chance, but would make an adorable pin as well. But I haven't bought the pin backs that I picked out yet, so haven't gotten that far.

​No wordcharts for these, but on this one you can work up in brick or odd count peyote.

​Pattern/Kit coming next week.

7-11-17

​Just got around to turning this into a necklace. Made it a little different with a black chain instead of the usual gold or silver, with coordinating swarovski beads.

Powered by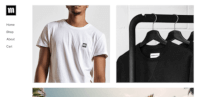 Create your own unique website with customizable templates.