I hardly sell any of my beaded items. I know I would if I ever went to shows, but that just doesn't happen.

​Anyway, I sell a couple of my items a year. I just sold a panda bracelet, then I sold another about 2 weeks later, which for me, doesn't happen very often.

​So I beaded another one up, took me two days and about 7-8 hours. I like 2-drop peyote, seems to bead up quicker, but perhaps not by much.

​Next I am going to make either a dragon, rose, or butterflies bracelet. I even have an adorable rubber ducky bracelet that I want to make. Kinda quirky, but so cute.

​Of course, I need to finish my peacock first. Which is coming along nicely, just started on its wings, so yip-yip..

Powered by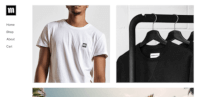 Create your own unique website with customizable templates.